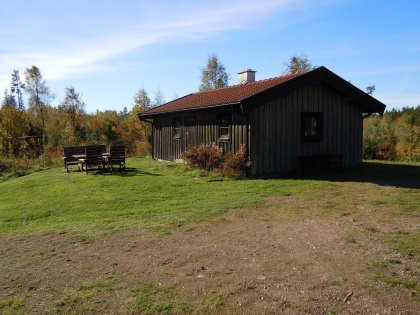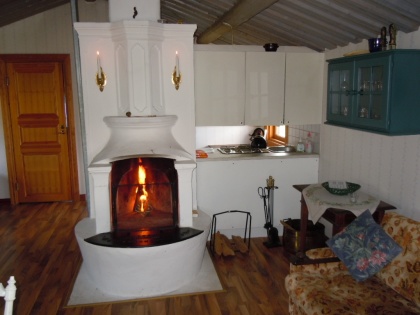 Fireplace brick as a pipe stove in 1993 by Axel Andreasen from Burseryd.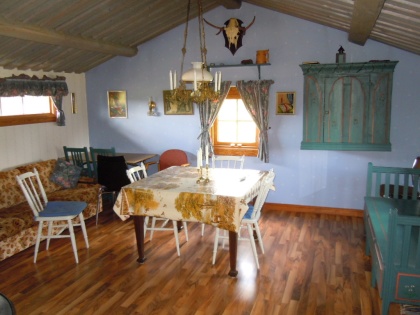 Living room with antique furniture.
Krokhuset is a cottage that many people have been feeding themselves on the from the 1600's to 1895. When the cottage was moved up to the Hökagården which is the current lillstugan .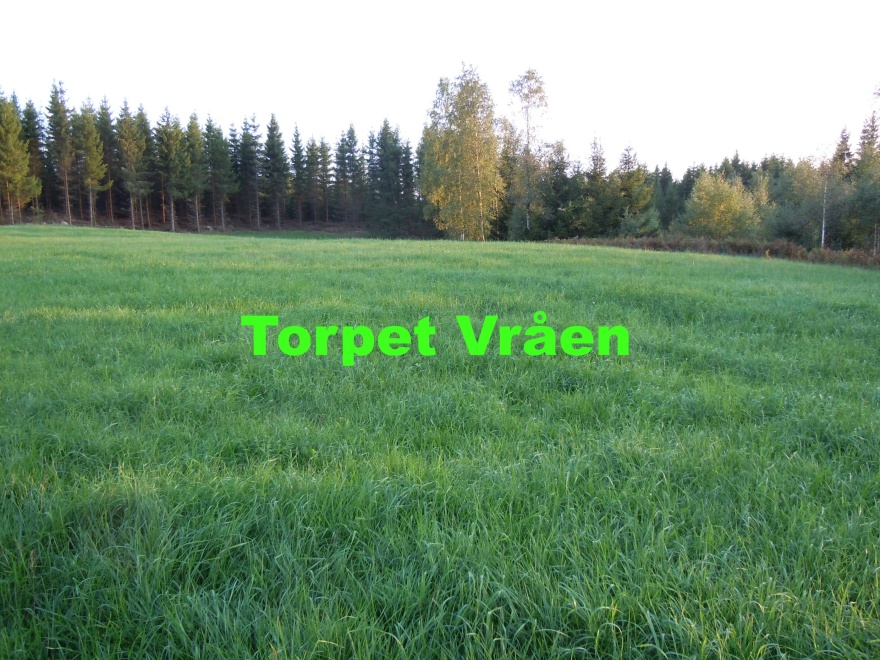 This cottage was occupied from 1787 until 1910 .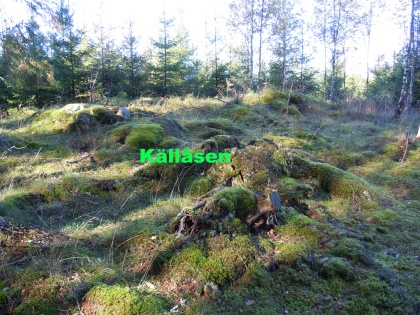 Backstugan began occupied from 1787 until 1860.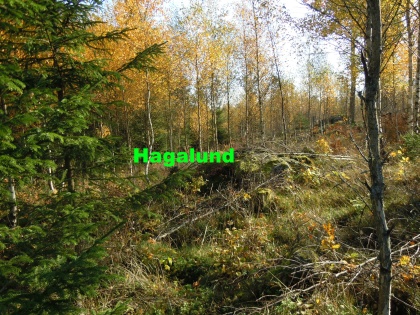 Torp Hagalund east of the area, inhabited from 1730 until 1866.